Drug Rehab in Toronto
As one of Canada's top addiction rehab facilities, our goal is not simply for you to no longer use drugs – it is to help you develop the skills and tools to cope with the stresses of life so you can rejoin your community and be productive and happy.
There are many rehab facilities that treat addiction. We believe in treating you, a human being. Addiction is rarely the root problem: it is a devastating symptom of underlying issues. 1000 Islands Addictions Treatment Centre will guide you through an exploration of those issues while also helping you discover healthier alternatives to substance abuse.
Why Do People Use Drugs?
At 1000 Islands Addictions Treatment Centre, we cannot make these stressors go away, but we can give you the tools to deal with them. Through therapy, we can help you explore your past traumas and how they are impacting your life. We can work on alternative therapies for chronic pain to reduce your reliance on opioid medications. Grief counseling can help you process the loss of a loved one and move forward in a positive way.
Some of the root causes of drug and alcohol abuse include:
Witnessing or experiencing abuse or trauma
A major stressful life event such as job loss or marital separation
Loss of a loved one
A sense of social isolation leading to a yearning to "fit in"
Physical and mental health conditions requiring the use of potentially addictive prescription drugs
Troubled relationships with parents, spouse or other family members
Get Help Now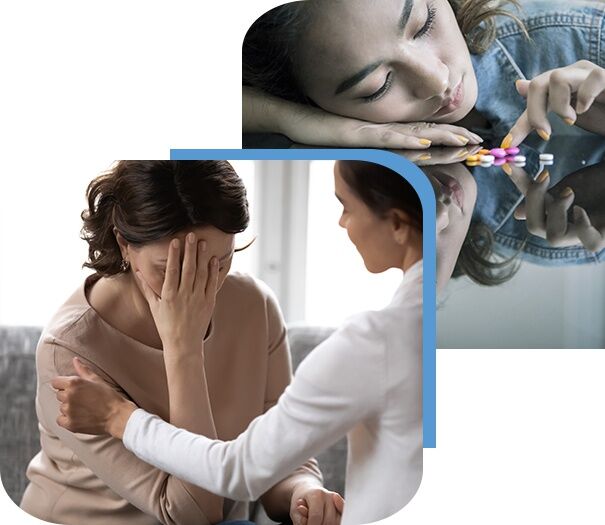 Our Drug Rehab Treatment Methods
When you arrive at our facility, you will undergo a detailed assessment, during which we will get to know more about you. The assessment will give rise to an addiction treatment and rehab program that is custom-made for you. This program may include a combination of the following:
Exercise and nutrition
Your state of physical health can have a huge impact on your recovery process. We ensure that you have opportunities to engage in physical activity that is right for you, and that your body is getting the nutrients is needs to stay healthy.
Life management
Eventually, your time in rehab will come to an end, and you will be in a position of dealing with the challenges of the outside world. While you are with us, we will teach you some life management skills to help you cope.
Mindfulness therapies
Yoga, meditation and mindfulness training can help you feel grounded and calmer. It can also give you a deeper sense of perspective as you learn to cope with stress.
Creative therapies
Art and music can be valuable forms of expression, especially for those who have difficulty talking about difficult subjects.
Family therapy
During these sessions, you can repair relationships with loved ones, and learn better communication skills and conflict resolution techniques. These sessions are also helpful to close friends and family members who have been impacted by the addiction
Group counseling
An opportunity to draw comfort and inspiration from others who have had similar challenges and experiences, and to share your own insights to help others in the group.
Individual rehab counseling in Toronto
One-on-one sessions with a trained therapist, not only to help you explore difficult subjects in a safe environment but to monitor your progress and if necessary, adapt your program to your changing needs.
To find out more, take a look at our
treatment pages, or give us a call
Contact Us Today
A Holistic Approach To Toronto Addiction Rehab
When clients leave our facility and return to their homes, they face the challenge of reintegrating into society, and dealing with people, places and situations that could trigger a relapse. Those close to the addict play a crucial role of support at this time, and we do everything we can to prepare them for this through information, education and support.
Our comprehensive aftercare services include the following:
Access to a support line at any time of the day or night, so you will always have someone to call in times of crisis
Continued monitoring of your progress, and advice on how to tweak your daily life in order to improve your chances of success
Educational material for you and your family members, to ensure that you have the knowledge and tools you need to lead a positive, productive life
Help with finding an appropriate 12-steps or another support group in your area, so that you can continue to have group support
Referrals to therapists and counselors in your area, for those who can benefit from continuing individual or family therapy
Contact Us Today