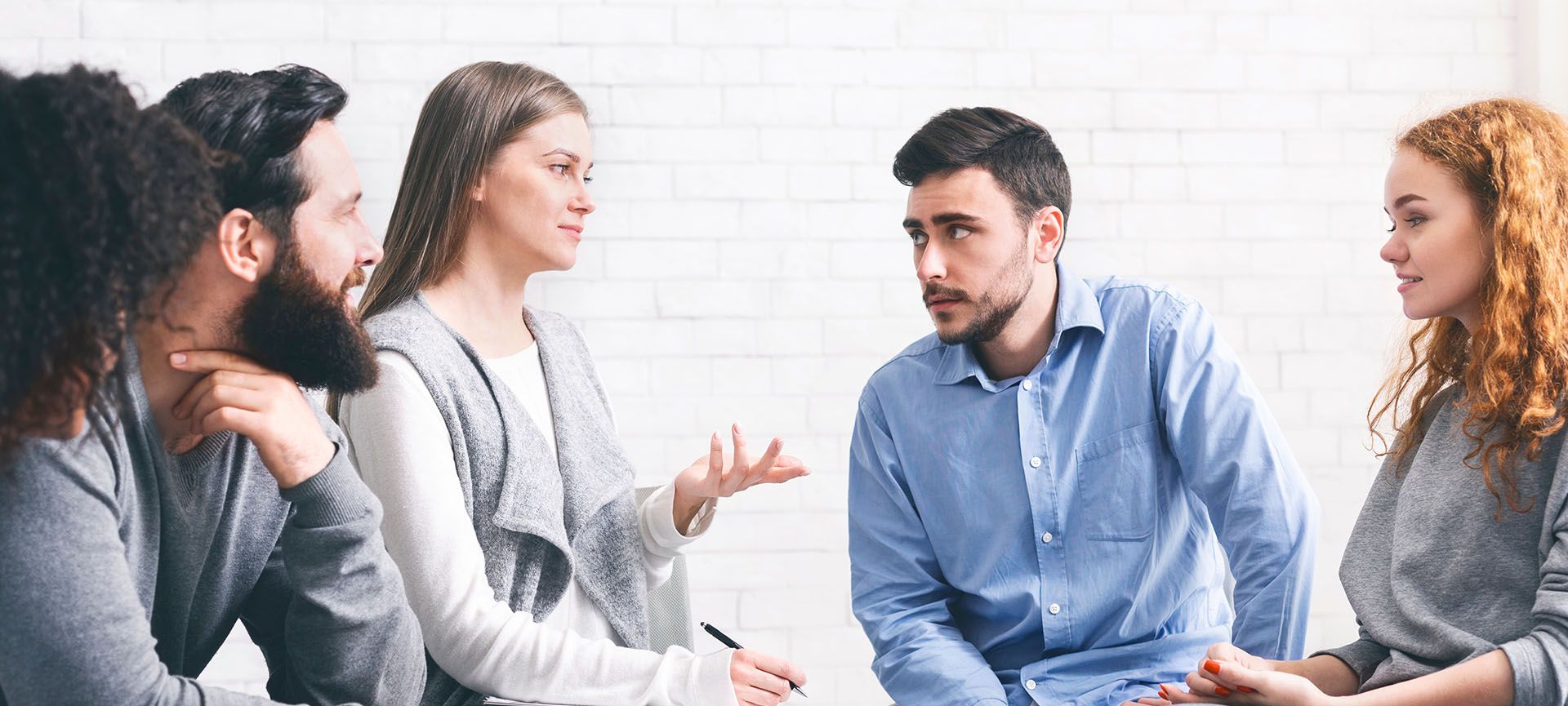 What are the Benefits of a Residential Rehab Facility?
Anyone who is struggling with an addiction to drugs or alcohol will benefit by going to rehab. Those who have suffered from addiction know how hard it can be to overcome it alone, and the healing environment of residential rehabilitation offers the support needed to make a successful recovery. Rehab includes individualized treatment plans to help patients identify and overcome the underlying issues that started their addiction.
While the main priority of a rehab facility is to help patients overcome addiction, there is an abundance of other benefits as well. In addition to conquering one's addiction, those attending residential addiction treatment will also learn the necessary tools for building a productive, healthy, and happy life.
Addiction Treatment
Residential or inpatient rehab is an intensive addiction treatment where a person stays in a rehab facility 24 hours a day. These programs can last from 28 days to several months. Most residential programs will offer group counselling, individual therapy, case management support, and family counselling if requested, as well as medical detox (withdrawal management). These facilities can be either public or privately funded, and wait times vary.
Treatment options will provide assessment, ongoing counselling, development of skills to manage substance use related issues, and formulation of treatment goals. If the addiction is advanced, inpatient rehab can be a powerful recovery tool.
Outpatient rehab typically offers most of the same programming as residential treatment, but clients go home at the end of the day instead of staying overnight within the facility. Sessions can last from three to six hours a day. Many people transition to outpatient after completing a residential rehab program.
Outpatient rehab care might work for you if:
You're not at risk of intense withdrawal symptoms
You have a healthy network of support
You're not surrounded by people who drink alcohol or use drugs
You can commit to attending all your appointments and sessions
Residential rehab might be a better option if:
You have tried unsuccessfully to quit in the past
You will need medical attention during the withdrawal (detox) phase
You want a break from the routine of your life as someone suffering from substance abuse
You would benefit from round the clock support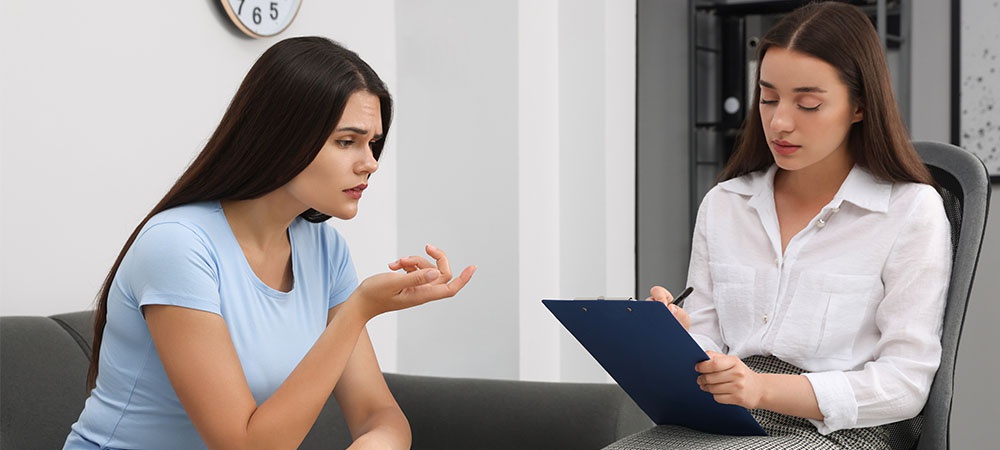 Benefits of Residential Rehab
We know from research that there are many benefits to residential rehab.
More Structure
One of the main benefits of going to a residential rehab facility is the structure that it provides you with. Addiction treatment programs emphasise creating daily routines full of productive activities and counselling sessions to help keep patients engaged and eliminate distractions. Breaks are provided in between scheduled activities so patients can process what they are learning.
Patients are allowed to sit, converse, and relax frequently throughout the day during breaks and in the evening because it is important to not only learn new coping skills but practice implementing them in a safe environment during recovery.
When people have been suffering from an addiction to drugs or alcohol, they have developed behaviours and ways of thinking that both enable their addiction and discourage healthier habits. Routine becomes extremely important in replacing those self-destructive habits with positive ones that focus on healing.
The structure of rehab establishes a simple daily schedule that makes sobriety a priority while maintaining a balanced lifestyle that patients can adhere to post-treatment. Continuing the structured ways of living learned through addiction treatment recovery programs means you will feel less pressure to find relief in drugs or alcohol when you return home.
Safe and Supportive Environment
Another significant benefit of residential rehab is the fact that patients will be in a safe and supportive environment surrounded by people who understand exactly what they are going through. Peer support is a primary aspect of addiction treatment and is absolutely necessary to maintain long-term sobriety beyond recovery.
An inpatient rehab program provides countless opportunities to connect with other people in recovery through support groups and group therapy and to establish a network of support. These people travel along the same journey to sobriety as you, and help you overcome any struggles that you may face along the way.
Most importantly, the individuals that you meet understand what it's like to struggle with cravings, suffer from trauma, and feel the intense weight of any feelings of shame and guilt brought on by addiction. Having a peer support group will not only provide accountability and encouragement, but it will also give you the chance to help others in their recovery journey as well.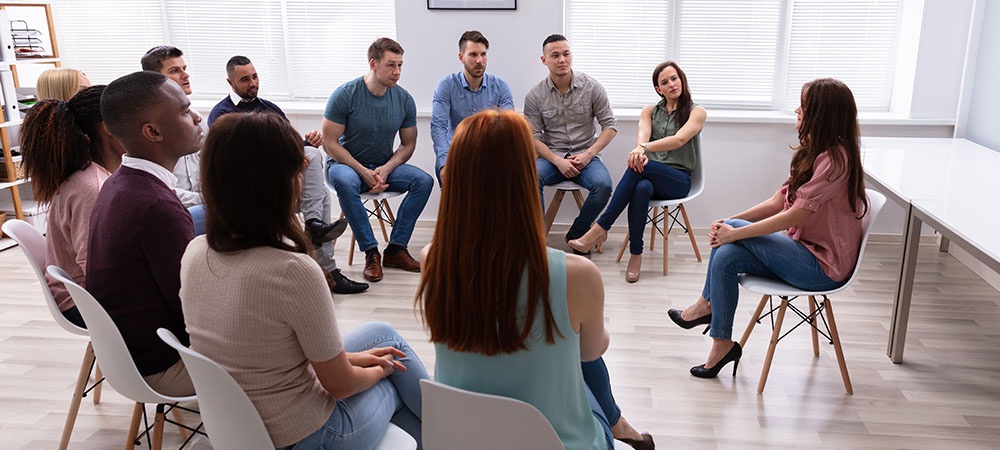 Multiple Treatments and Therapies in Residential Rehab
Addiction is a mental, physical, and psychological disease, and therapy is crucial in helping those in recovery understand the emotional triggers of their substance use and how to develop new, healthy coping mechanisms. It can also help individuals see flaws in thinking and behaviours that may lead to negative decisions related to drugs and alcohol, and how to positively alter those thoughts and behaviours so that they become more productive and healthier.
Effective therapy can reduce a person's chances of relapsing and help them get back on track if they do relapse. There are countless therapy options available through addiction treatment programs, which is extremely important as no single treatment is appropriate for everyone. The goal of therapy in the residential rehabilitation process is to help patients change their attitudes, beliefs, and behaviours concerning substance abuse, to engage in treatment, and be encouraged to cultivate a healthy lifestyle. Some of the evidence-based addiction treatment therapies that are typically offered include:
Behavioural Therapy
Cognitive Behavioural Therapy (CBT)
Contingency Management
Community Reinforcement and Family Training (CRAFT)
Dialectical Behavioural Therapy (DBT)
Eye Movement Desensitisation and Reprocessing Therapy (EMDR)
Integrative Approach
Motivational Interviewing
Multidimensional Family Therapy
Rational Emotive Behaviour Therapy (REBT)
The course of therapy that a patient will receive typically depends on the substance of abuse and the characteristics of the patient. Harmonising residential treatment settings, interventions, and services to an individual's particular problems is critical to their ultimate success in returning to a sober life following addiction treatment.
There are many additional alternative therapy options that are offered that can help people through recovery, including yoga, meditation, Tai Chi, Pilates, massage, and exercise routines. These are all great ways to release stress, improve mental concentration, and improve overall physical and mental health.  Participating in one or more types of therapy during residential rehab can be one of the best ways for a person to maintain sobriety.
24/7 Medical Support
One benefit that is specific to residential rehab is that there is around-the-clock medical and clinical supervision that you have access to seven days a week during your entire stay at the facility. This can be critical for preventing relapse in those with severe addictions, as individuals who are in recovery are vulnerable to a variety of health issues shortly after stopping use of the substance that they were addicted to.
During this period, people will likely experience unpleasant and potentially dangerous symptoms as their bodies attempt to readjust to functioning without the drug. Even after the initial withdrawal symptoms have passed, the stress on the body and mind can aggravate other physical and mental illnesses. With close access to doctors and constant care, patients can feel safe as they undergo the process of becoming sober again.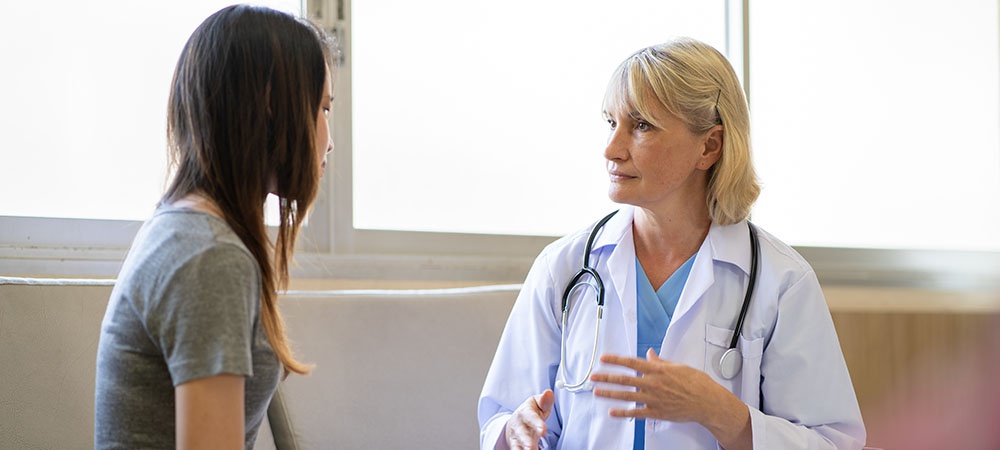 Setting Goals and Building New Behaviours
Many people with a history of drug or alcohol abuse need support with discipline and self-care habits. A critical part of self-care for a person in recovery is setting and accomplishing goals. Many people have tried to set goals on their own and struggled because they didn't approach goal setting with the proper mindset or conviction. The repetitive cycle of wanting to change habits but continually falling short gradually weakens a person's resolve to the point where many stop trying and fall back into their old self-destructive behaviours.
Residential rehab can help teach you how to set short and long-term goals in relation to your recovery and how to accomplish those goals. The goals that addiction treatment facilities focus on include objectives for your physical and emotional health, relationships, and spiritual aspirations. Ultimately, residential rehab is designed for your success after leaving.
You will learn the tools needed to manage stress, avoid triggering environments, manage triggers when unavoidable, prevent relapse, cope in healthy ways, and create new thought patterns to maximise your success upon departure. The new habits that you learn in residential addiction treatment will help you cope with the day-to-day struggles of recovering from addiction post-treatment and how to address the situations that may have contributed to your substance abuse problem.
A Focus on Health
An additional benefit of attending residential rehab is the focus that treatment programs place on health and nutrition. Regular consumption of drugs and alcohol deprives the body of key nutrients. Unhealthy diets can cause headaches, sleep problems, and low energy levels, which are all factors that can inhibit proper recovery. In a residential addiction treatment facility, meals are predetermined and balanced to ensure that you are receiving the optimal fuel for your body to ensure recovery.
Studies have shown that recovering individuals do best on a low-glycemic, dopamine-boosting diet that includes most protein sources, foods that are rich in fibre, and unsaturated fats. Receiving proper nutrition is essential to a successful recovery; a balanced diet improves both mood and overall health, which can reduce drug cravings and help prevent relapse.
Exercise also provides multiple benefits for patients in recovery. Residential rehab facilities often offer services such as tennis, yoga, swimming lessons, and other forms of physical activity to help people develop a healthy and strong body in the aftermath of addiction.
Exercise, in particular, has the advantage of being quantifiable and measurable. Through this, those in recovery learn that they don't need drugs or alcohol in order to feel good about themselves. They can see improvements in their physical and mental health without needing the artificial boost from drugs. Exercise helps people suffering from addiction rebuild faith in themselves and replace their self-destructive habits with healthy ones.
Daily bouts of physical activity help fill in the gaps of time that were once previously occupied by patients obtaining and using their substance of choice. Once a healthy relationship with food and exercise is established, patients can use the nutritional tools that they learned in their everyday lives upon completion of addiction treatment.
Ongoing Support
One of the most important benefits of residential rehab is the continued support that is offered to patients even after they have left the facility. The goal of rehabilitation is to give clients tools to help them engage in abstinence and recovery on a long-term basis, including an aftercare program. Drug and alcohol addiction treatment should provide aftercare via support group meetings and/or referrals to local counsellors and therapists to ensure that patients continue to have the ongoing recovery assistance they need after returning home.
These programs help individuals to get past many of the setbacks, including relapse, that can occur following addiction treatment. For many, this step in the recovery process is one of the most significant, allowing for a successful completion of addiction treatment to turn into a successful future.
Ongoing support is especially important because post-acute withdrawal symptoms (PAWS) can last up to 12-18 months after acute withdrawal (detox). Symptoms that are commonly associated with PAWS include poor sleep, diminished appetite, mood-swings, anxiety, depression, irritability, and poor concentration. These symptoms can lead to relapse if the individual is not aware of them and does not manage them with healthy coping techniques. Having ongoing therapeutic support, as well as encouragement from people who have more time in recovery than them (such as a sponsor or other peers in support groups), drastically decreases the risk of relapse during and after recovery.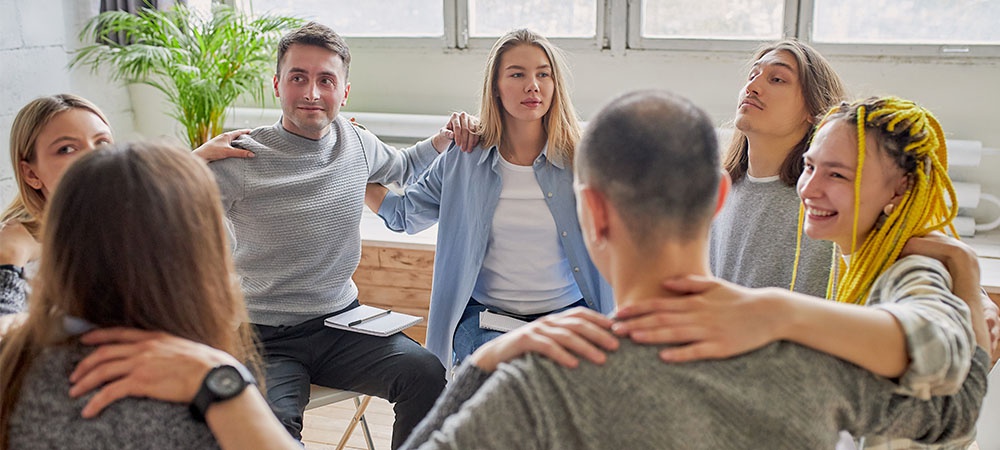 Overcome Addiction with the Help of Residential Rehab
Thousand Islands Rehab Centre was created to provide those struggling with substance abuse with the right tools and resources to overcome addiction. From offering a supportive, safe environment and 24/7 medical assistance, to daily therapy and treatments designed to help you better understand and overcome the reasons behind your addiction, we will ensure that you don't have to go through the journey to sobriety alone. If you're ready to take the first step towards recovery, talk to one of our admissions counsellors today.